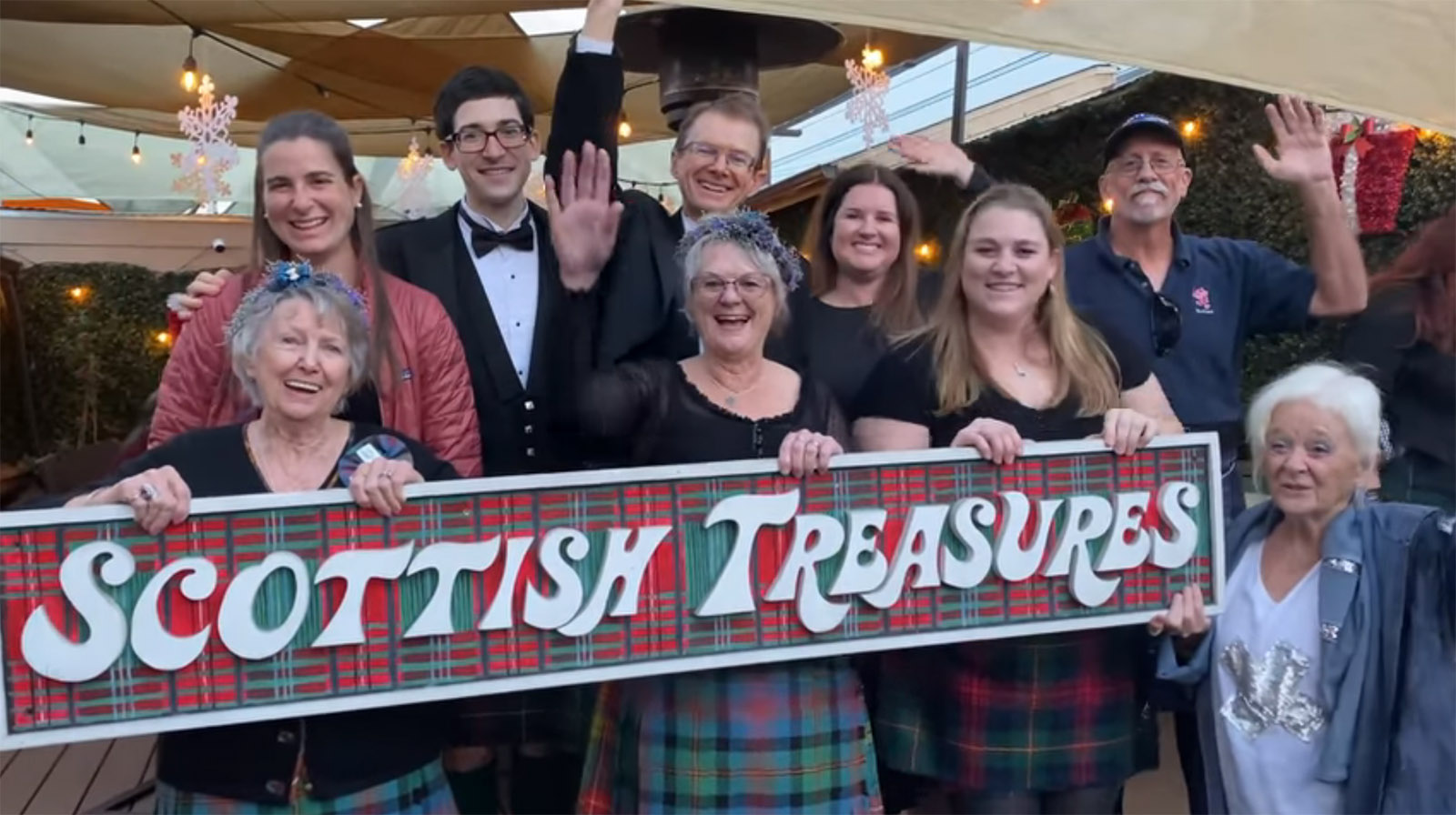 Scottish Treasures opened in 1998 but prior to that, this family business started in 1989 with a few teddy bears dressed in tartan. Our shop was in Coronado until 2021 when we decided to semi-retire and close the brick and mortar. For over 30 years we've been sharing our knowledge of Scottish, Irish, and Welsh tartans and measuring for custom kilts and accessories! All our kilts are made in Scotland and all the accessories are sourced from Scottish businesses which make them in house.
We can schedule appointments throughout most of California (and parts of Arizona and Nevada) with one of our teams of dedicated staff. We come to you or you can visit one of our pop-up locations (all of Southern California and most areas in Northern California). We also offer telephone appointments to discuss your needs and we can offer zoom or facetime options if that is easier for you.
Our staff is available to discuss any questions with you from 9 a.m. to 6 p.m. Pacific Time (619) 435-1880.